The Adirondack Garden Club encourages those studying horticulture, conservation, or ecology, through our annual scholarship financial award. We encourage you to apply by contacting us, below using the orange CONTACT box in the footer of this page. Click here for a list of our recent recipients for the Ellen Lea Paine Nature Fund Grants.
2019 GRANT FUNDING AVAILABILITY
ELLEN LEA PAINE MEMORIAL NATURE FUND
The Adirondack Garden Club Ellen Lea Paine Memorial Nature Fund was established in 2005 to give financial assistance to individuals and not-for-profit organizations – including schools – involved in programs whose purpose is to study, protect and enjoy the natural environment within the Adirondack Park. The maximum amount per grant is $1500.
Please answer all questions. Send no more than one additional descriptive page. We will request additional information if needed. This form must accompany all applications. The deadline for applications is MAY 15, 2019. The form may be accessed HERE.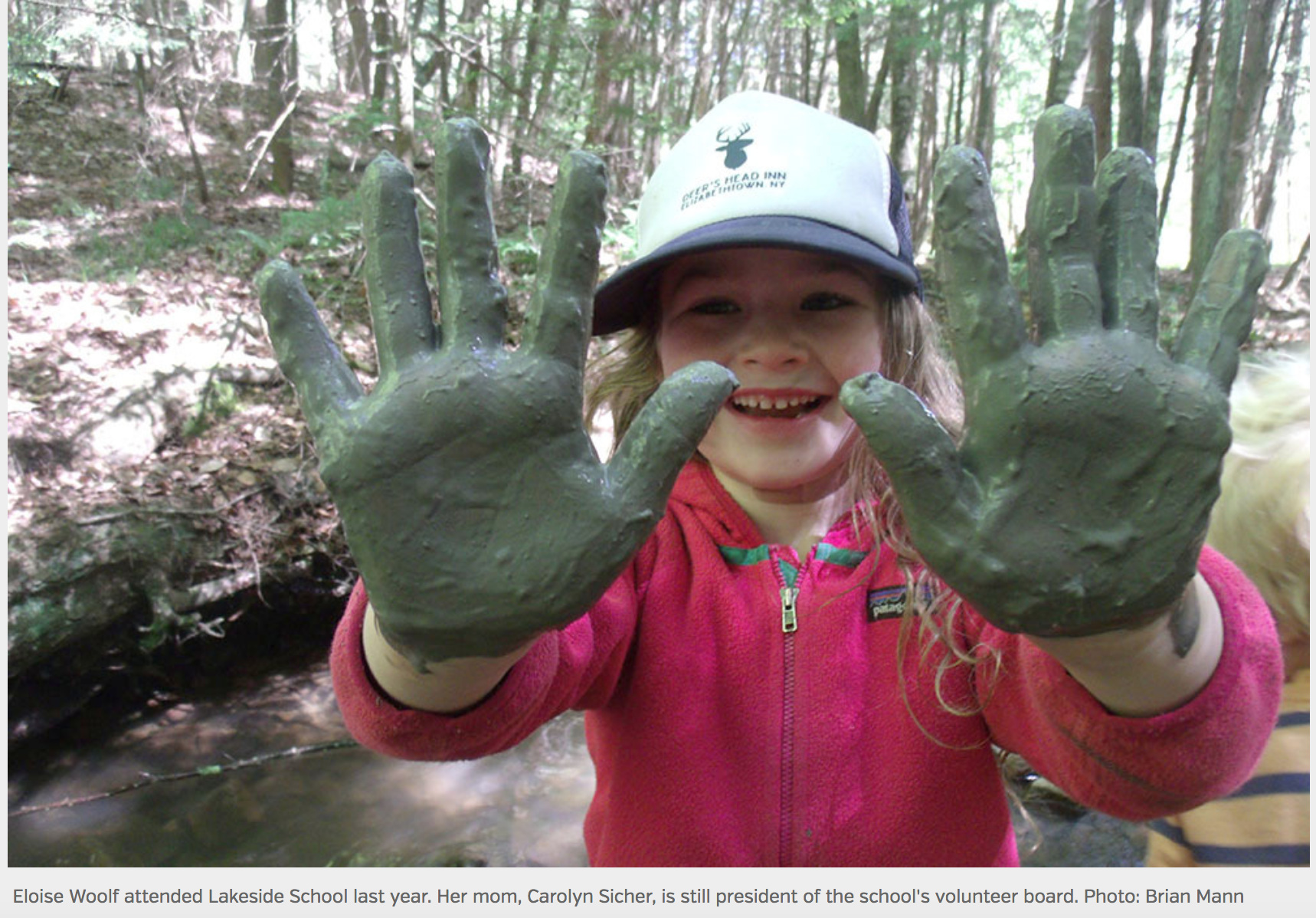 The AGC E.L. Paine Fund Award 2017 Recipient
Our Awards
We take great pride in recognizing the notable achievements of public-minded citizens in our region whose outstanding efforts protect our fragile environment. Our own Club's members have been the recipients of many Garden Club of America national awards and awards within our own Zone III region. Annually we also recognize and award our own Club members whose hard work and contributions have been memorable.
THE GARDEN CLUB OF AMERICA AWARDS
GCA Conservation Award - 2015 'Outstanding Conservation Exhibit'
KUDOS to our Conservation Exhibit Committee and other members for their outstanding exhibit -- and winning the Marion Thompson Fuller Brown Conservation Award at the GCA Annual Meeting in Rochester, NY, May 17, 2015! A joint effort, the Conservation Committee and other members created this exhibit over several months. Congratulations and thank you to: Elizabeth Derr for her drive and determination, Katherine Houseal, Delia Thompson, Audrey Desjardins who did a phenomenal job with the design and artwork, Carol Blakeslee-Collin, Lynne Perry, and Meredith Hanna all supported. APIPP helped with much of the information, Carl Heilman's photo was the centerpiece of it all, and Debbie at the Lake Placid UPS store did wonderful work on the printing, it wasn't an easy job. Thank you all for your vision, dedication, and hard work bringing the Adirondacks to life, along with the importance of protecting this amazing national treasure.
GCA National Medals and Awards
1982 - Cynthia Pratt Laughlin Medal - Richard Lawrence "In appreciation of his nationally significant service to conservation and for his continual effort to conserve for future generations, the fragile heritage of natural beauty.
1996 - Florens DeBevoise Medal - Dr. Edwin Ketchledge "Awarded for horticultural achievement in the field of nurturing the sub alpine plants of the Adirondack High Peaks and his pioneering role in recovery, studying, cataloguing, and restoring.
2003 - Public Relations Award - Essex County Adirondack Garden Club for the publication of River Study.
2008 - Margaret Douglas Medal - Betsy Lowe "Awarded for notable service to the cause of conservation education."
GCA Flower Show Award
1992 - Marion Fuller Thompson Brown Conservation Award - Essex County Adirondack Garden Club for the Conservation Exhibit at the July 1992 Flower Show
GCA Zone III Awards - Members
1977 Mary Prime, Conservation
1993 Ann Gardner, Creative Leadership
1996 Francisca P. Irwin, Conservation
1998 Anne Lacy Trevor, Horticultural Arts
2006 Nancy Howard, Conservation
2006 Francisca P. Irwin, Creative Leadership
2006 Darcey H. Hale, Historic Preservation
2010 Meredith Prime, Civic Improvement
2012 Frisky Hickey, Horticultural Arts
GCA Zone III Awards - Non-Members
2003 William Johnston, Civic Improvement
2006 The Hon. George E. Pataki, Governor of the State of New York, Conservation Certificate
2006 Adirondack Architectural Heritage Organization Historic Preservation Certificate
GCA Club Awards - Members
1965 Francisca W. Paine, Medal of Merit
1971 Mary F. Prime, Medal of Merit
1983 Elizabeth W. Lawrence, Medal of Merit
1987 Margaret Byrne, Medal of Merit
1991 Ann Gardner, Medal of Merit
1991 Francisca P. Irwin, Horticultural Achievement
1992 Euphemia V. Hall, Medal of Merit
1993 Charlotte Jones, Horticultural Achievement
1994 Keela Rogers, Horticulture Achievement
1994 Sally Webb, Certificate of Appreciation
1995 Meredith Prime, Certificate of Appreciation
1995 Ruth Blank, Conservation Achievement
1995 Shirley Twitchell, Flower Arranging
1995 Barbara Parnass, Historic Preservation
1995 Sarah Disney, Horticulture Achievement
1995 Francisca P. Irwin, Medal of Merit
1997 Happy Marsh, Medal of Merit
1998 Jane Owens, Horticulture Achievement
2002 Suzanne Perley, Medal of Merit
2005 Nancy Howard, Conservation Achievement
2006 Keela Rogers, Medal of Merit
2006 Grace Crary, Medal of Merit
2007 Happy Marsh, Medal of Merit
GCA Club Awards - Non-Members
1982 Greenleaf Chase Horticulture Certificate of Acknowledgement
1997 Dr. Michael Kudish Horticulture Certificate of Acknowledgement
1999 Robin Ulmer Conservation Certificate of Acknowledgement
2010 Sally Patrick Johnson Historic Preservation Commendation
2011 Adirondack Harvest Civic Improvement Commendation
2012 Champlain Area Trails Civic Improvement Commendation
Essex County Adirondack Garden Club Members -- Serving on the Zone or National Level
Sarah Pell Director of GCA
Francisca Warren Paine Director and Member at large of GCA
Francisca Paine Irwin Zone III Director
Zone III Endowment Committee Representative
Zone III Conservation Representative
Zone III Publications Representative
Ann Gardner GCA Treasurer
Zone III Founder's Fund Representative
Zone III Nominating Committee Representative
Chairman of the National GCA Policy Committee
Happy Marsh Zone III Awards Representative
Vice-Chair of the National GCA Awards Committee
Nancy Howard Zone III Conservation and NAL Representative
NAL Committee, Vice Chairman, Forests & Redwoods
ECAGC Club Awards
Gretta Prince Memorial GCA Cachepot
1993 Liz Ackerman
1994 Mary Hale
1995 Suzanne Perley
1996 Barbara Parnass
1997 Sarah Disney
1998 Kathy Speert
1999 Euphemia V. Hall
2000 Keela Rogers
2001 Betsy Whitman
2002 Ellin Glenn
2003 Happy Marsh
2004 Caroline Lussi
2005 Gussie Baker
2006 Renee Lewis
2007 Maureen Ecclesine
2008 Suzanne Perley
2009 Delia Thompson
2010 Mary Beal
2011 Grace Crary, Lynne Perry
2012 Nancy Howard, Liz Jaques
2013 Colleen Van Hoeven
2014 Lynne Perry
2015 Laura Steenburg
Community Awards to ECAGC Members
Mary Featherstone Prime Award
1983 Elizabeth Wadhams Lawrence

1993 Keela Rogers
Essex County Bar Association Liberty Bell Award
1990s Keela and Jim Rogers

1993 Francisca P. Irwin

2005 Suzanne Perley

2008 Angel Brown & Kellum Smith
Adirondack Museum Harold K. Hochschild Award
2001 Janet Decker

2008 Meredith Prime
New York State Planning Federation Pomeroy Award for Zoning Achievement
2003 Suzanne Perley for her planning efforts for the Town of Essex
Other Awards Given Occasionally
Conservation Award with Poem by Sarah D. Lowrie
Endangered Amphibian Species Award - Keela Rogers
Red Dot Special Commendation Award - Grace Crary
"In recognition of outstanding performance in the organization for an ECAGC Flower Show, by demonstrating extraordinary spirit, commitment, enthusiasm, patience, and grace under pressure, and by inspiring others to participate."
Faithful Flower (a painted wooden flower given to long-term members)
Ardelle Sanderson – 44 years of service

Lidie McBurney – 42 years of service

Claire Barnett – 26 years of service

Kathleen Bergamini – 34 years of service

Margaret Byrne – 32 years of service

Melissa Davis – 25 years of service

Ann Gardner – 31 years of service

Cynthia Grant – 21 years of service

Louise Gregg – 18 years of service

Frisky Hickey – 24 years of service

Catherine Johnston – 12 years of service

Lou Lockwood – 36 years of service

Caroline Lussi – 18 years of service

Meredith Prime – 24 years of service

Peggy Prime – 18 years of service

Ora Smith – 12 years of service

Kathy Speert – 17 years of service

Shirley Twichell – 12 years of service

Virginia Weeks-Moreau – 34 years of service
Green Thumb Award ( a glove with a green thumb)
Order (or Award) of Merit – for wayside stands and filling stations "that come up to certain requirements."
The award is the cast iron bunchberry emblem.